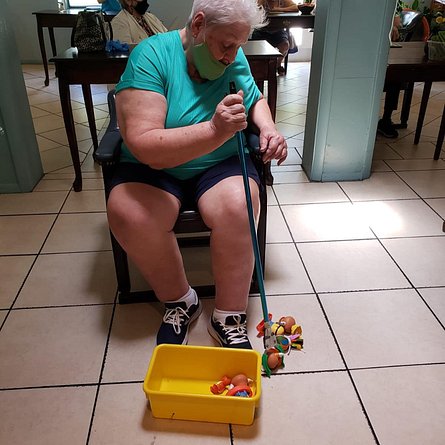 Diabetic Monitoring (Monitoreo diabético)
Onsite Physical & Occupational Therapy
The services provided below are subject to being outsourced through a heathcare agency or physician.
Our services include
Diabetic monitoring, Onsite registered nurse, Medication Administration and monitoring, Onsite physical and occupational therapy, onsite showering. We outsource for Beautician/Barber and Nail Technician.
We serve a continental breakfast, home cooked nutritious lunch and a snack. All approved by the Adult Care Food Program and a Registered Dietitian.